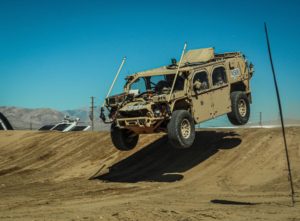 All photos by Sgt. 1st Class Iman Broady-Chin
Las Vegas, NV. (Mar. 14, 2022) – For a second year, a team of Green Berets with the 5th Special Forces Group (Airborne) successfully raced two Flyer ground mobility vehicles in the 2022 Mint 400 Military Challenge.
Billed as the "Great American Off-Road Race," the Mint 400 is one of the oldest and prestigious off-road races of its kind in the United States, taking place every March in the grueling Nevada desert.
The Flyer vehicles were first raced in the Mint 400 in 2020.
This year, both vehicles crossed the finish line together after roughly nine hours and 200 miles.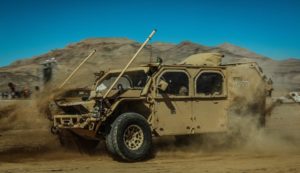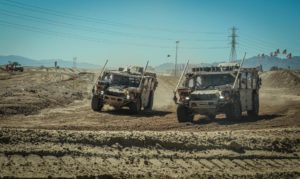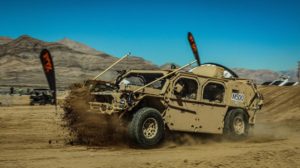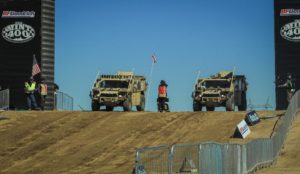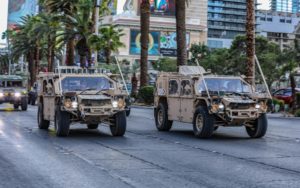 About Flyer Defense
Flyer Defense, LLC was formed to provide mission-specialized, lightweight, high mobility, all- terrain tactical wheeled vehicles capable of internal transport in rotary and tilt wing aircraft. Flyer provides purpose-built vehicles and logistics support for U.S. Army, special operations forces and global allies. Always prioritizing the users and their missions, Flyer vehicles increase ground mobility, allow rapid deployment into contested areas, and enable military ground forces to move quickly for extended distances and over difficult terrain. The Flyer® family of successfully tested and certified vehicles are modular platforms, allowing rapid vehicle customization for immediate operation-relevant configuration.
To learn more about Flyer Defense, please visit www.flyerdefense.com.