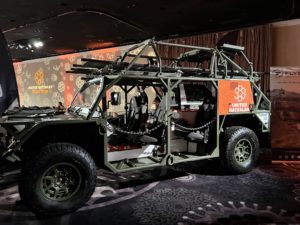 Los Angeles (Sep. 20, 2022) – On Monday, Flyer Defense was recognized at United Hatzalah's 3rd Annual Los Angeles Gala after pledging to donate a Flyer 72 rescue vehicle to the Israel-based volunteer emergency medical services provider.
The donation, valued at $500,000, is a configuration of the Flyer 72-Light Duty that can safely carry up to six litters and five passengers.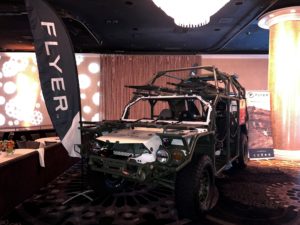 "We are honored to take part in such an important and worthy cause," said Flyer CEO and Founder Oded Nechushtan. "With its superior off-road capabilities, the Flyer vehicle will enable United Hatzalah volunteers to reach remote areas in Israel where emergency medical services may not have been as readily accessible otherwise. We are proud to help bridge that gap."
Headquartered in Jerusalem, United Hatzalah volunteers provide free, emergency medical services in Israel with an impressive response time of three minutes across the country and 90 seconds in metropolitan areas.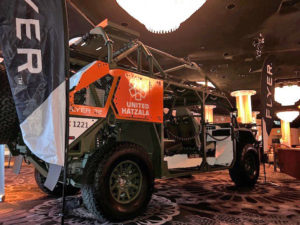 About Flyer Defense
Flyer Defense, LLC was formed to provide mission-specialized, lightweight, high mobility, all- terrain tactical wheeled vehicles capable of internal transport in rotary and tilt wing aircraft. Flyer provides purpose-built vehicles and logistics support for U.S. Army, special operations forces and global allies. Always prioritizing the users and their missions, Flyer vehicles increase ground mobility, allow rapid deployment into contested areas, and enable military ground forces to move quickly for extended distances and over difficult terrain. The Flyer® family of successfully tested and certified vehicles are modular platforms, allowing rapid vehicle customization for immediate operation-relevant configuration.
To learn more about Flyer Defense, please visit www.flyerdefense.com.